You may think here at Bean Garage we're only dealing with car parts and cars in general, and while that's true, a little bit of diversity is a great thing, especially when we're talking about cheap inexpensive transportation.
Small displacement scooters aren't just a great way of getting from one place to the other fast, effectively and efficiently, but also a symbol of freedom and a fashion statement. For sure nothing comes close to the experience of driving a car, but then again a car can't have the same being exposed to the element feeling that a bike will always give you. It's what makes some people fear or hate the motorbike, but it's also what gives it an appeal. Hate it or love it, it's a great thing, especially when it comes in the form of the Honda Ruckus, a scooter no one can hate.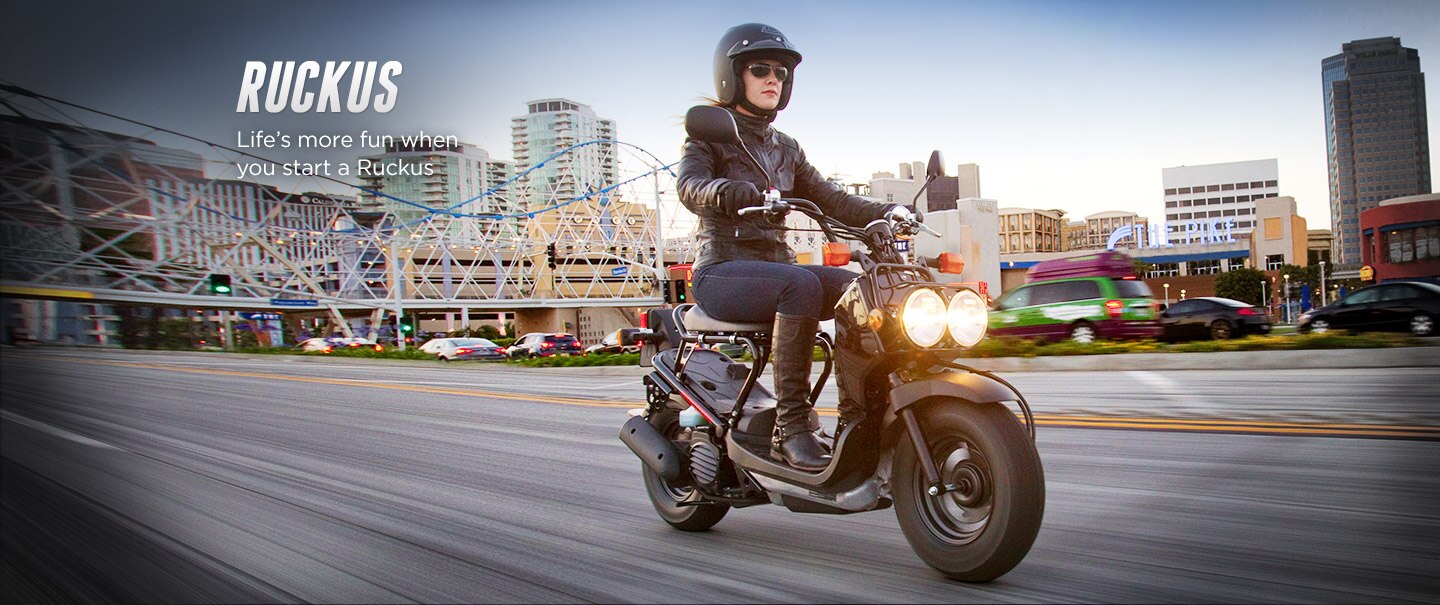 Styling is personal preference so we won't go too much into that just yet. There's certainly no denying however that the Ruckus is different looking than most of the other scooters you see around. It doesn't take for one to be a scooter guy just to recognize the big dual headlights as well as the exoskeleton inspired body. The scooter is still being sold today under the Ruckus name in the US and Canada, and as the Zoomer in Japan. The fact that it's still in production some 14 years after its launch in 2002 speaks volumes for this little motorscooter.
Honda has always had the most reliable products, whether it be cars or bikes. This one however really takes the cake in that department. Because scooters are so simple, rarely anything goes wrong with them. Add the Honda element, and you have a virtually bulletproof scooter that will take you anywhere, every time you ask of it to do so. It may not be fast with only a small 50cc engine, but it certainly makes a bold statement and with a fuel consumption of an amazing 137 mpg, it will cost you less to drive it for a week than to take the bus for a day.
Mods for the Ruckus are few, however a great Air Ride Suspension Kit is available at Bean Garage for a great price. If you have a Ruckus and are looking at modifying it, go ahead and take a look right here.