We had the great opportunity to be a sponsor for the Auto Tech Interiors x Falken Nissan Cube at SEMA 2009. Dubbed the "Mobile U", the mission was to build an edgy, new car that represents a young, active lifestyle. The Nissan Cube fit the bill perfectly with its unique design and functionality.

Rocking a roof rack, low stance with Tein coilovers, flush SSR SP1R wheels, and many other mods, the Cube looked the part of a streetable JDM-styled cruiser. Located in the high-traffic Falken Tires booth, it had a lot of exposure. You can view the build-up of this car prior to the SEMA show on our blog here.

Here are a few of the magazines this car popped up in:
---


2011/2012 Nissan Cube - Our first project that made it to SEMA! Read more about our project including the sponsors.
Press Release regarding this project.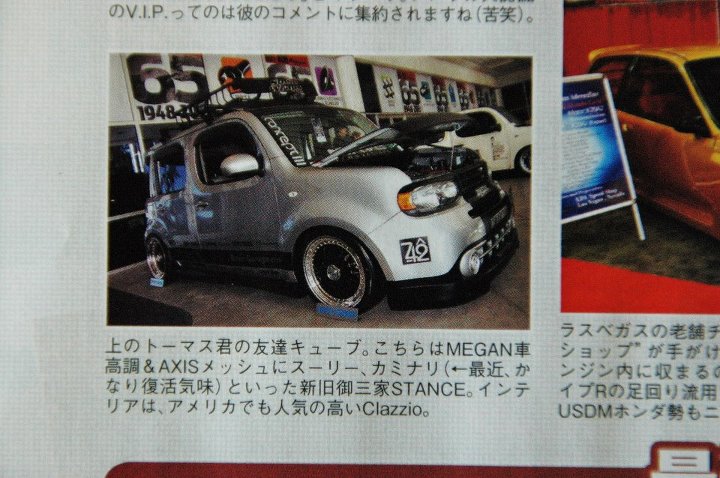 ---
We have been featured in Scion Owners online magazine! This is an official magazine put out for Scion Owners by Scion USA. Check out the links below for the articles:
MODIFY YOUR RIDE FROM THE INSIDE - 3/20/12
OLD SKOOL STYLE FOR YOUR MODERN RIDE - 5/21/12