The New York International Auto Show truly is in the past now, but as always, a few cars managed to make a significant mark on us and the automotive world as a whole. One brand making a really big impression at the moment is Hyundai. They seem to be on a roll and don't intend to stop anytime soon. In fact, they're only getting stronger and stronger. The awesome G90 showcased only recently marked a large milestone for Hyundai and Genesis, their premium company. According to Hyundai this isn't a concept car as it's fully functional and driveable.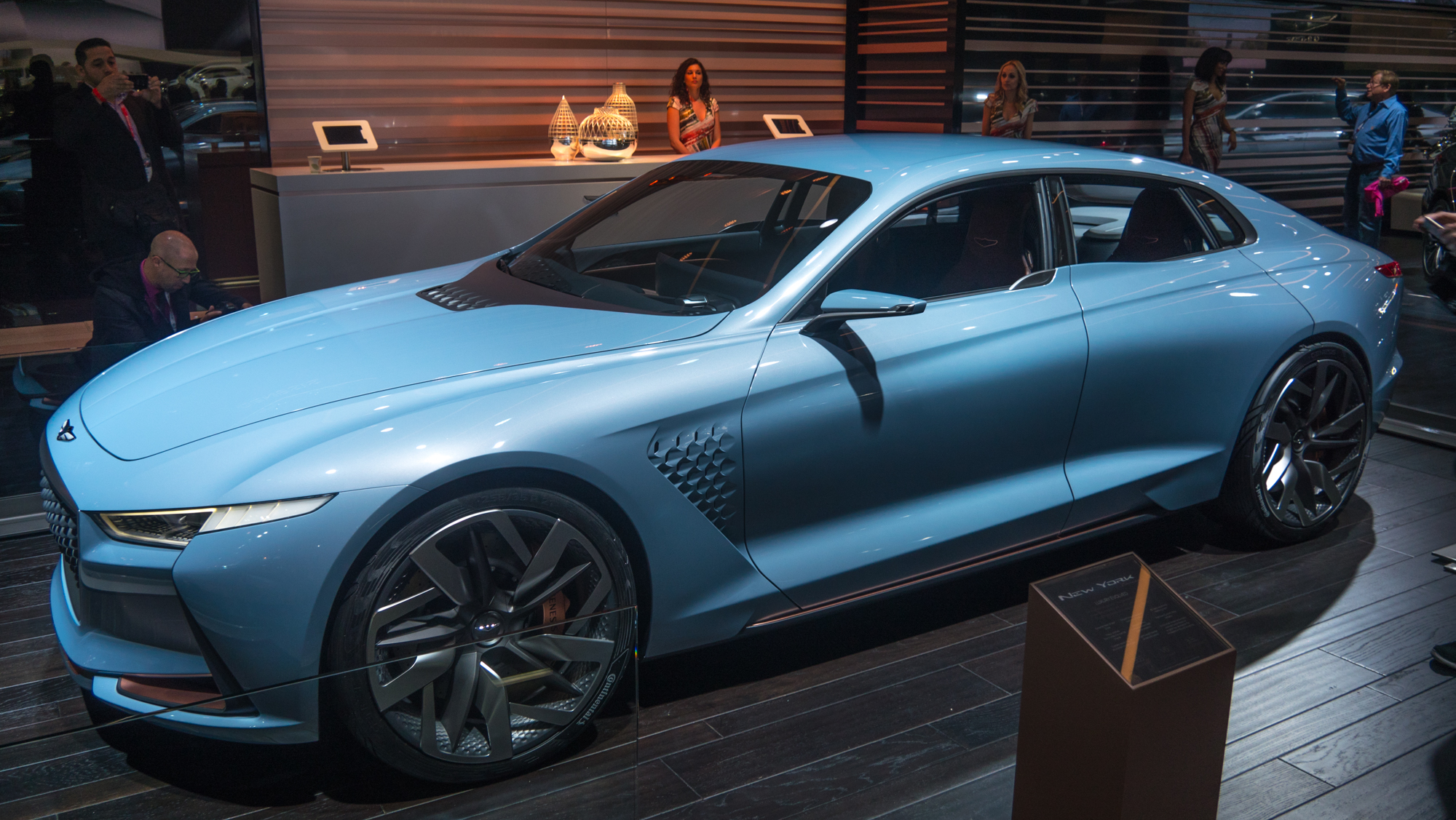 As mentioned, Hyundai is in the process of globally introducing the Genesis brand. Genesis is to Hyundai what Acura is to Honda. Or Infiniti to Nissan. Or Lexus to Toyota. You get the point. A luxury, premium car brand separating the standard cars from the more up-market ones. The concept of a premium brand has long been invented and used by the Japanese and later even the Americans, and with so much success from other companies Hyundai has decided to give it a shot too. We have to say, as far as names go, Genesis is a good one.
The concept car itself is placed between D and E-segment cars (3-Series and 5-Series). It's supposed to be a larger car, more similar to the 5-Series, but with the dynamic capabilities and affordability of the 3-Series. One thing that's immediately visible is how production-ready the car looks. Sure it has some futuristic stylish features indicative of the concept part, but for the most part it's generally very down to earth. There's no ludicrous wings or wheels. It's fully working this thing and it shows it. There are no details on the engine or whether it will actually be produced (we'll probably see some of the features on upcoming Genesis products), but if looks are anything to go by, sign us up!
Bean Garage has excellent aftermarket components for the Veloster, make sure to check them out here.