At the 2017 North American International Auto Show in Detroit, Nissan unveiled something they call the Vmotion 2.0 Concept. Think of it as a showcase for the brand's Intelligent Mobility technology, as well as a glimpse into what we can expect from Nissan in the following years. If this is where the brand is headed, sign us up!
Although it's very clearly a concept car and nothing more, the design at least, is on the serious side. It's an emotional one, with lots of creases, sharp lines and steep cutoffs.The V-motion grille at the front gives it a production-ready look, and in conjunction with the raked headlights, it has to be said that the front fascia looks absolutely stunning. At the back, we find similar V-shaped taillights which kind of mimic the ones at the front. There are no exhaust pipes sticking out the back, probably because it's a concept car, but that fits in nicely with the entire design. It's sleek and sophisticated, not that far off from an actual future Nissan product we suspect.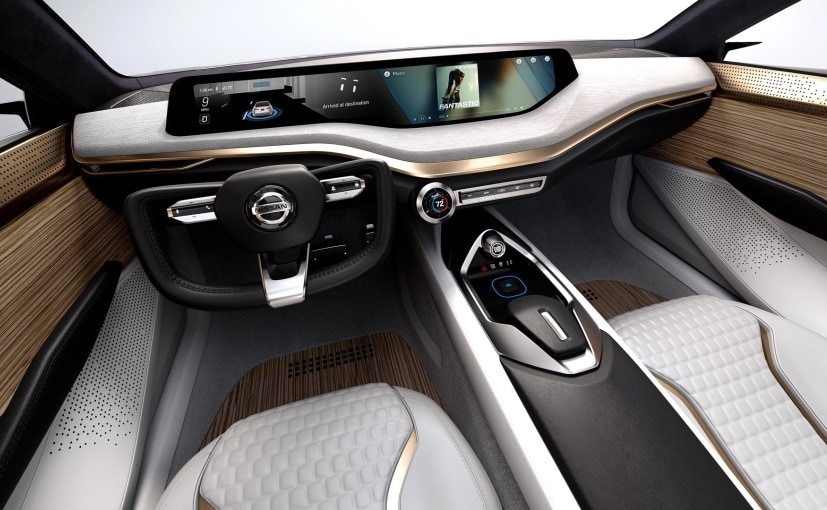 The interior however, is not that production-ready. As cool as it looks, you can tell it isn't practical or functional. The steering wheel looks like it came out of a Formula 1 car, which sort of contradicts the wood trims on the door and around the center tunnel. The theme is simplicity and minimalism, with next to no buttons present in the center console. There's a large screen running half the width of the car, which looks like it might be functional. The seats seem a bit small and uncomfortable, but they will hold you in place if the lumbar support is anything to go by.
No engine info because of course, it doesn't have one. Nissan intends to use it as a test mule for the company's latest autonomous technology, ProPilot, which we'll get to see later in the year. Make sure to check out Bean Garage's site for affordable aftermarket performance parts!