Electric cars are the future, no question about that. But today's world isn't fully capable of coping with fully electric vehicles just yet. Hybrids present a stepping stone, an evolutionary step in the path to fully electric vehicles. Over the years we've seen quite a few electric vehicles but more often than not, they're either too expensive or restricted to a certain part of the world. The concept of a hybrid is great, but there's no supporting infrastructure everywhere to fully execute it. That being said, they are much more accessible than an electric car, and contrary to popular belief, they don't have to be expensive.
Toyota may not have invented the hybrid vehicle (or electric for that matter), but they are certainly one of the best when it comes to designing them. Sure, they may not be the best looking cars, sportiest or even the best bang-for-your-buck, but they are one of the most reliable and efficient. Proving this point once again is the Toyota Yaris Hybrid, Toyota's very first hybrid vehicle in the small, city car segment. And surprisingly enough, it proves to be a little gem.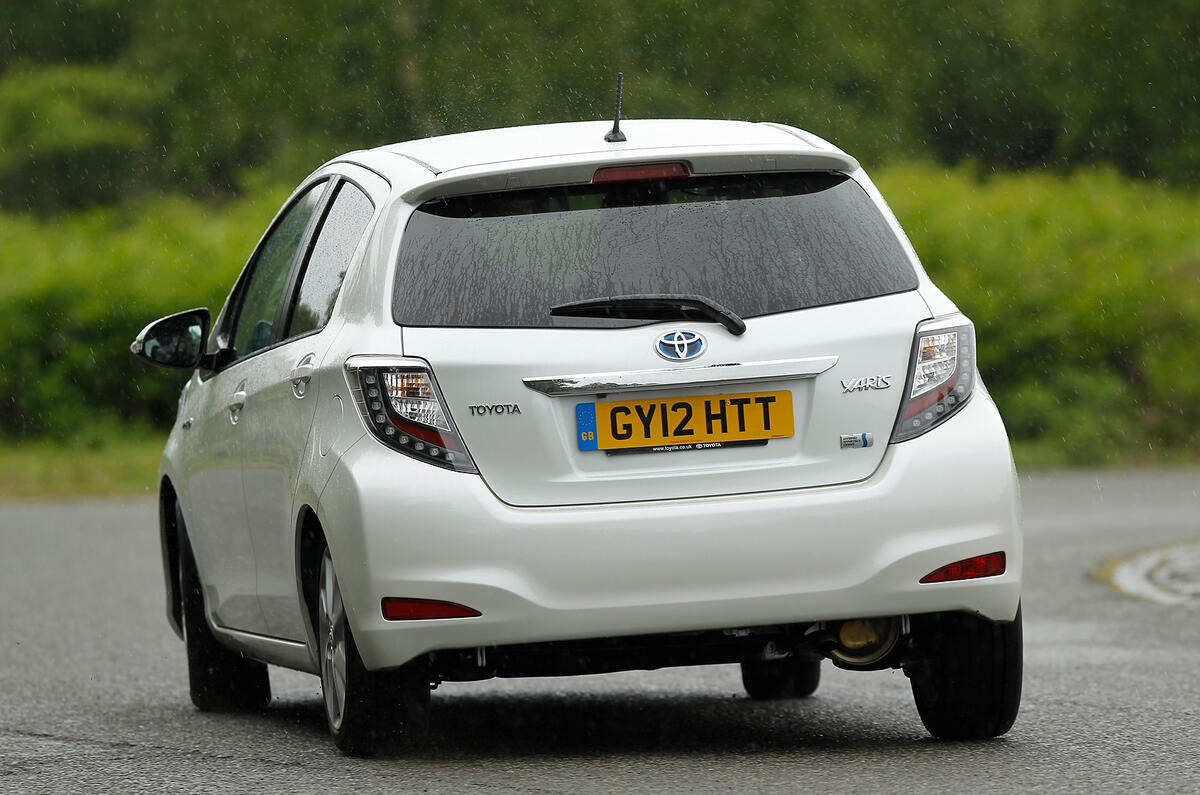 The hood hides a 1.5 liter gasoline engine (VVT) as well as an electric motor. The both motors combined have an output power of just 100 hp. If that sounds slow, it's because it is. Don't expect any kind of performance from this thing. In fact, highways prove to be a real struggle for the little car, being able to just about manage the speed limit. On the plus side, it does return an incredible 67 mpg and emits just 78 g/km CO2. The starting price in Germany is around $14,000, making it an extremely tempting alternative to the diesel city cars.